Never miss any kind of hack or breach, ever again.
Stay ahead of the game with Web3Sec, the ultimate community-driven platform for the latest news and insights on web3 security, blockchain technology, and audits.
Join Newsletter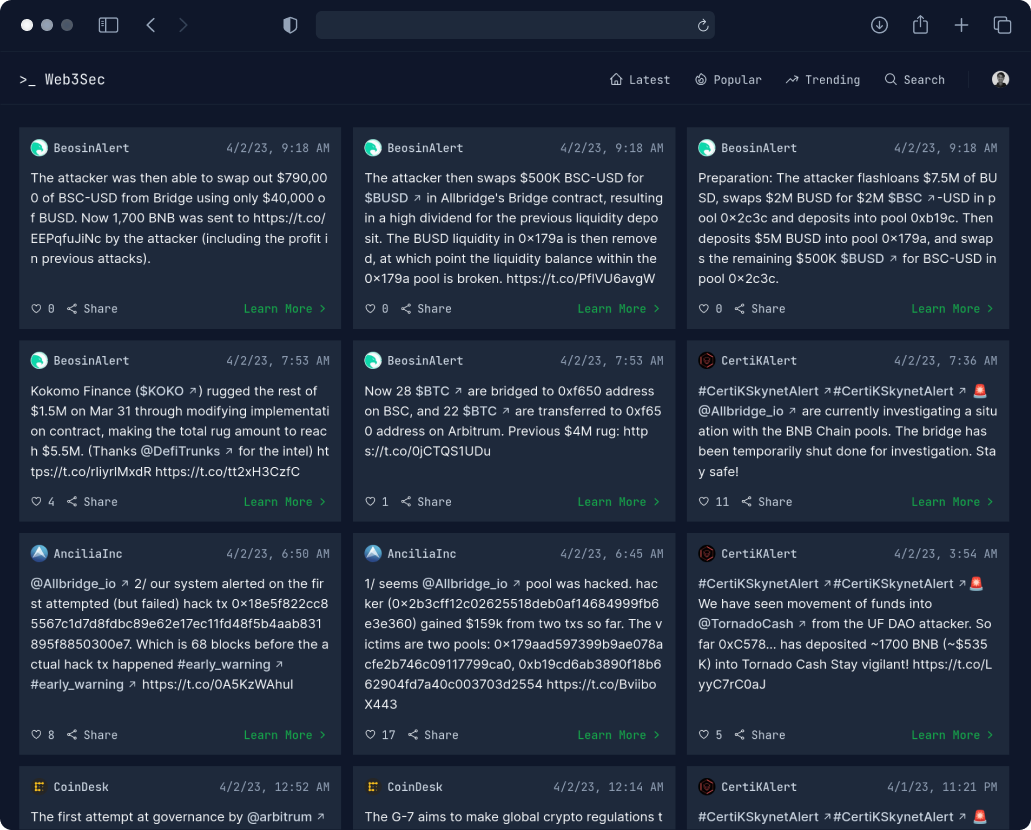 Save your time
Join our community of like-minded professionals
Stay informed with the latest news, conveniently delivered to your timeline.
Latest Web3 Hacks
Stay informed and ahead of the game with WebSec.News – the ultimate source for the latest web3 hacks and trends.
Hassle-free security
Spend less time searching for web3 hacks - stay updated effortlessly with Web3Sec.
Community Driven
Join our community-driven movement for a secure web3 future. Learn, grow and make it happen together on Web3Sec!
All-in-one security
Instantly access web3 hacks and resources with Web3Sec's search & date filter, keeping you informed and secure.
Our Community
Sponsored By
Join the Web3Sec community today!
Stay up-to-date on the latest crypto/web3 hacks and trends with our go-to platform for top researchers and developers.
Discord